Pensamentos
"A diferenca entre insanidade e criacao artistica, e' a vontade e capacidade de voltar ao lado de ca' para explicar aos outros o que foi sentido no lado de la."
Thoughts
"The difference between insanity and artistic endeavor is the will and the ability to come back to tell others what you experienced on the other side."
Published @
bc magazine – hong kong
Coreia vs Coreia
A Coreia do Norte aceita ajuda humanitaria da Coreia do Sul.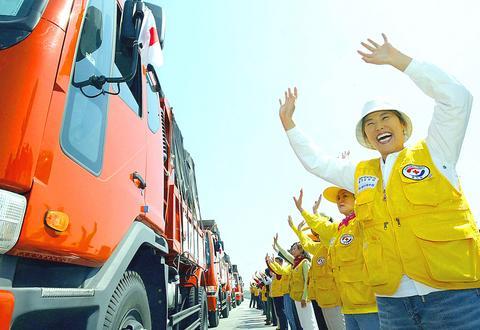 South Korean workers from the Korean Red Cross wave to 20 South Korean trucks leaving for North Korea at the Demilitarized Zone in Paju city yesterday. PHOTO: AP
Vietnam
O Vietnam celebrou ontem o 50 aniversario da batalha de Dien Bien Phu, situada a cerca de 500 km a noroeste da capital, Hanoi. Esta batalha pos fim a 100 anos de colonizacao Francesa no Vietnam.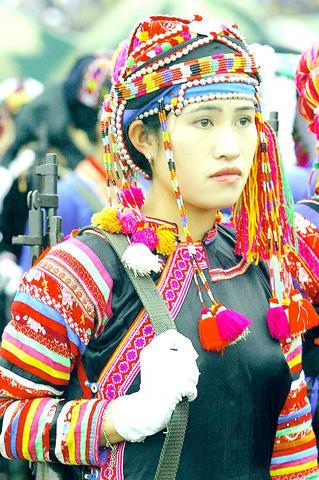 A Ha Nhi ethnic minority militiawoman gets ready for a parade during a ceremony yesterday to mark the 50th anniversary of the Dien Bien Phu battle. The ceremony and parade were held at the site of the battle of Dien Bien Phu, some 500km northwest of Hanoi. Fifty years ago on May 7, the Vietnamese army defeated French troops at their stronghold in the valley. The battle of Dien Bien Phu ended 100 years of French colonial rule in Vietnam. PHOTO: AFP
Life is a jorney... or maybe, cinema...
Aquilo que a
Anika Tokarchuk
suponha ser apenas uma viagem de trabalho iniciada em 1998, a partir do Canada, atraves da Europa, India e finalmente Taiwan, a fim de realizar um documentario sobre o filme "The Cup" de Dzongsar Khyentse Rinpoche (Tibetan Budista Lama que realizou o filme "The Cup"), acabou por se transformar numa experiencia espiritualmente rica. 'A medida que ia registando as imagens na fita colocada no interior da maquina de filmar, outras marcas invisiveis iao-se registando no interior da sua alma.
"
The experience that I've gone through has been my version of living through the themes in Life as Cinema. It really has been this experience of living in this amazing reality."
Anika Tokarchuk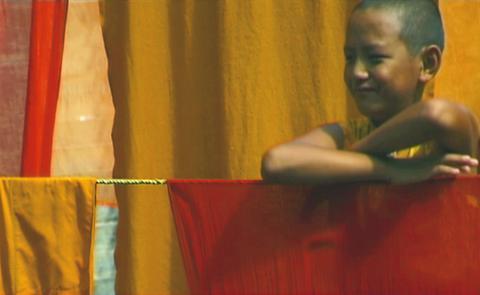 Life as Cinema by Anika Tokarchuk is a 56-minute documentary about the making of The Cup (1999) (高山上的足球盃), the debut feature film of Dzongsar Khyentse Rinpoche (aka Khyentse Norbu).
Stills from Anika Tokarchuk's documentary "Life as Cinema" - Photo by Anika Tokarchuk, Image Lantern Pictures Ltd.
Read more
here
and
here
.
Triangulo Dourado... ou pedrado?
Na antiga Birmania, actual Myanmar, mais precisamente na regiao autonoma de Wa, ainda se comercializa opio legalmente ate Junho proximo, altura em que entra em vigor uma lei local que vai proibir este tipo de transacao.
A titulo de curiosidade o preco do opio, tem estado nestes mercados, 'a volta de 215 US$ por Kg.... caso para dizer "esta' pela hora da morte".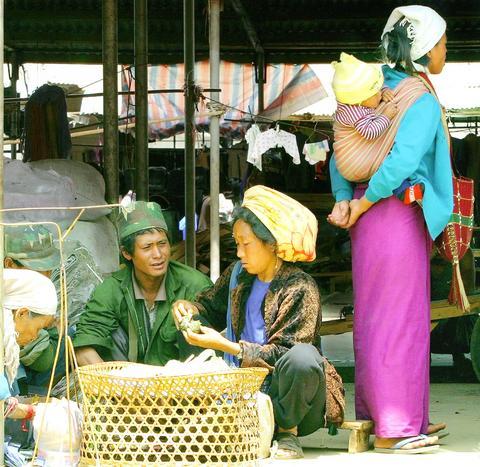 PHOTO: EPA A tribal woman and her child wait as the ball of opium they are selling is examined by a Chinese trader in the Mong Pawk market in the Wa autonomous region in northeastern Myanmar. Wa leaders have set a ban on opium to start in June next year in the Golden Triangle region to try and kick their people's addiction and dependence on the crop. A kilogram of opium nets the seller US$214.75.
Why "V"?
Porque sera que nestas bandas, as pessoas (desde miudos a graudos) fazem quase sempre o "V" de vitoria, quando posam para uma fotografia??!!…
Sera que estam a fazer publicidade a esta empresa de telecomunicacoes ou foi esta empresa que se aproveitou desta mania local, para ter essa publicidade gratuita?
Nao e' o caso desta foto pois este senhor foi muito bem pago para fazer o que quase todos por aqui fazem, quase por instinto.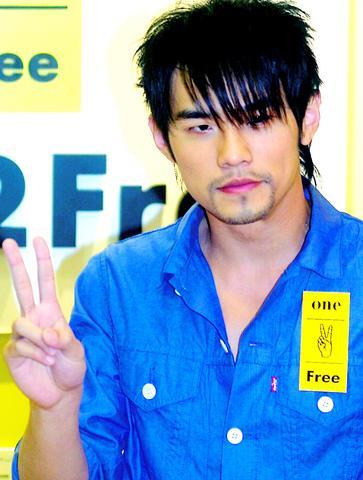 PHOTO: AP Taiwanese pop star Jay Chou gives a victory sign during the opening of a new shop in Hong Kong yesterday by the Hong Kong mobile-phone company Hong Kong CSL Limited.