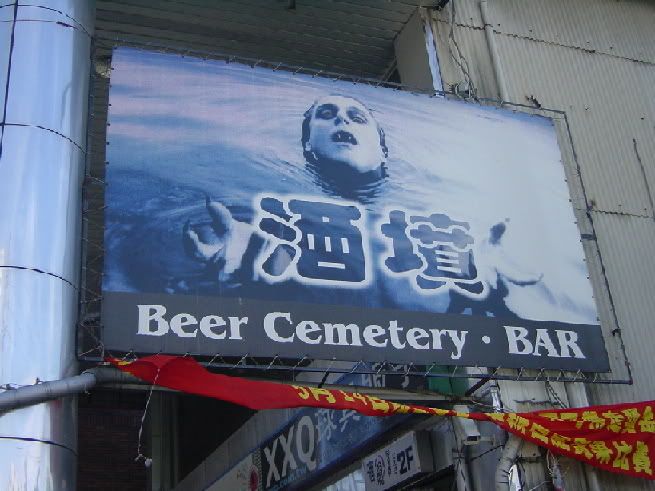 The other night I was browsing Tainan (a charming southern Taiwanese city), looking for a bar to cheer up my mood.
I bumped into this bar and wondered if it was the right place to go...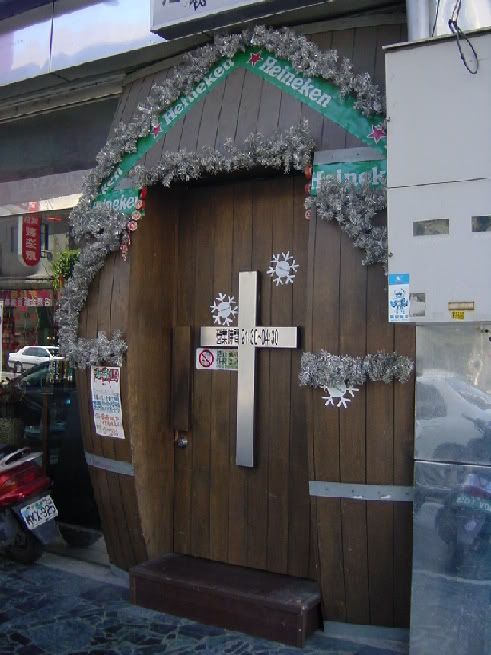 I wonder if this is another lost in translation case or if there are really people in this world that can associate fun with a cemetery.
Oh well, good to know that there is always something for everybody but this one is definitely not for me!