It's the typhoon season and this year has been particularly bad for Taiwan. Typhoon Aere is the second typhoon this year (On July 2nd, typhoon Mindulle had a direct hit on the heart of the island, affecting many victims in the mountain's region) that hit hard on Taiwan, leaving devastation and victims as it brushes through the island.
This time it was the northern parts of Taiwan that suffered the most and being in Tainan (southern city) where the winds are still blowing very strong, I can just imagine how it might have felt in the north.
Aere is slowly approaching the north east cost of China, hopefully it won't be so catastrophic as the last one was.
Village missing after landslide
A landslide triggered by Typhoon Aere buried a mountain village in northern Taiwan yesterday, with the fate of at least 20 residents unknown.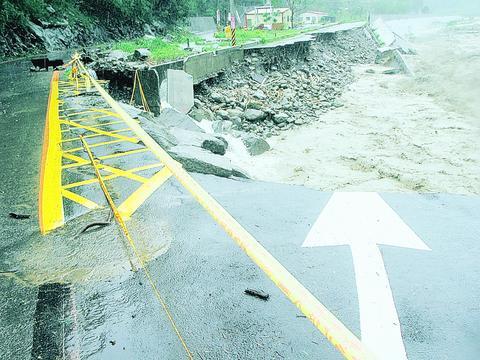 PHOTO: TSAI MENG-HSIANG, TAIPEI TIMES
The Yihsing section of the No. 120 County Highway in Hsinchu, which has been virtually washed away by Typhoon Aere. The torrential rains brought by Aere, and the resultant flooding, damaged many roads in the Aboriginal townships of Chienshih and Wufeng in Hsinchu County.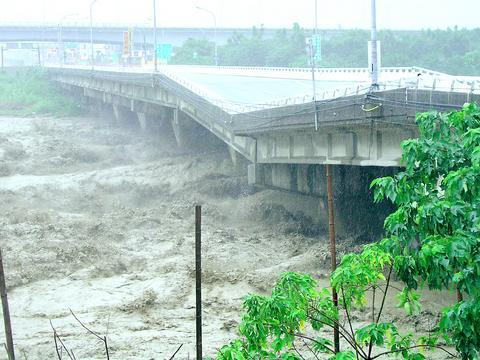 PHOTO: CHANG HSUN-TENG, TAIPEI TIMES
The Houlung River roars under the damaged Kuishan Bridge in Miaoli City yesterday.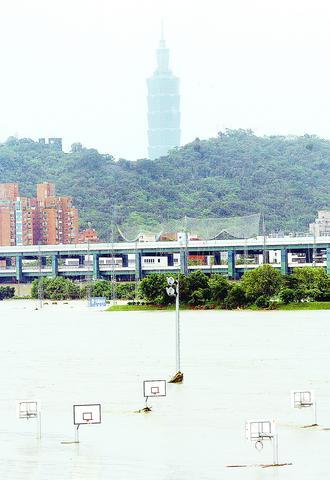 PHOTO: CHEN TSE-MING, TAIPEI TIMES
A park next to Hsintien River in Taipei County is inundated by rising water levels yesterday.