A friend in China, send me a collection of oil paintings, which I find particularly beautiful. I will be sharing them with you during the next few days.
I am trying to find out the name of the author and will disclose it if successful.
Meanwhile enjoy the serene beauty.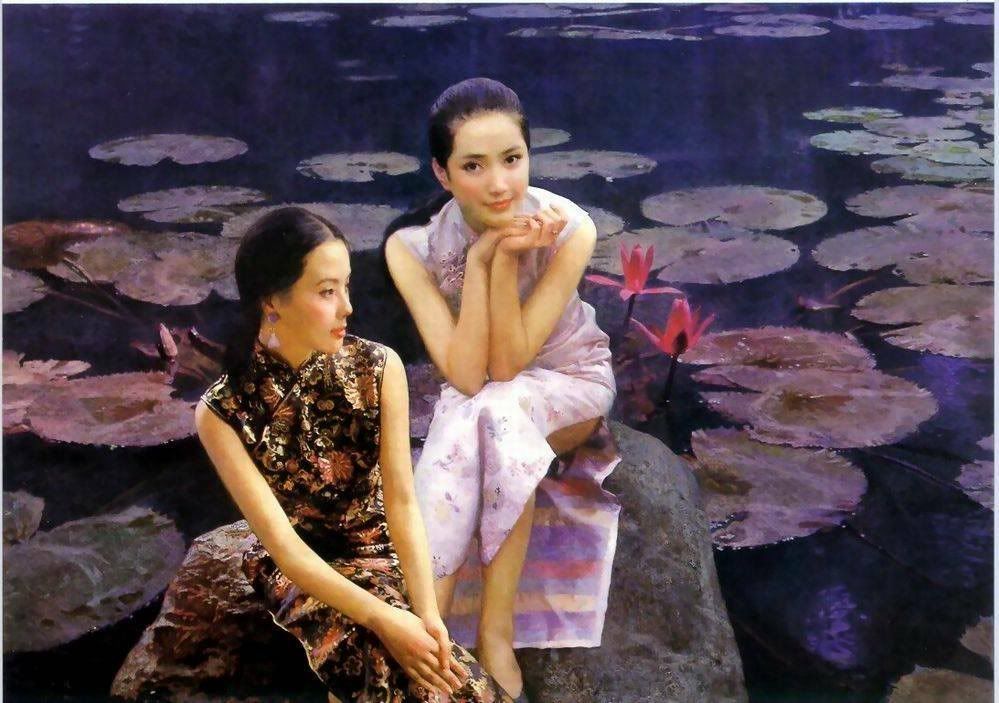 unknow author
Contemplating by the lake with aromatic lotus in a poetic atmosphere of bamboo shadow and shifting moon. One will be startled at the scenery with such exceptional charm.