Ontem, dia 28 de Fevereiro foi feriado aqui em Taiwan.
Neste dia (conhecido por 228) ha' 58 anos, o povo de Taiwan foi massacrado pelas tropas do KMT, provocando um numero incerto de vitimas, entre 10000 a 30000 pessoas. Ver resumo dos acontecimentos
aqui
.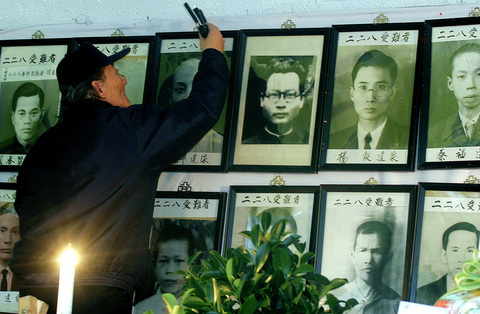 photo: Sean Chao, Taipei Times
A man yesterday pays his respects to victims of the 228 Incident at an altar set up at the 228 Peace Memorial Park in Taipei. Displayed on the wall are pictures of some of the victims.