para quando as coisas nao correm bem ou quando nós nao corremos bem com elas:- lembra-te que tu proprio es um factor do teu estado alma:
"...é a nossa mente que cria a nossa realidade e a opressão em que
te sentes é produzida pela tua própria mente"
by monasterosegreto
- experimenta estes exercicios:
"tente uma postura cabisbaixa e concentre-se nos estados de espírito que sente; depois, durante cerca de dois minutos, alongue as costas e levante bem a zona do pescoço, ensaie um sorriso mesmo que forçado e encha o peito de ar, forçando bem a entrada no tórax... A expressão "ficar com novo ânimo" não existe por acaso!...............Force-se a ser feliz!!!!"
by isabel bodhisattva
- lembra-te que o teu desastre pessoal, podera' ter/produzir um lado estético!
"O lado estético do "desastre" só poderá ser fruído pelo espectador que está distante."
by urso
- lembra-te que sem ti nao podes vencer!
"The mistake that we often fall into, is to rely on external factors or people that we cannot control, to seek that so wanted stability and peace of mind."
by me
- e sobretudo, lembra-te que podes sempre contar com os amigos reais e virtuais!Para voces: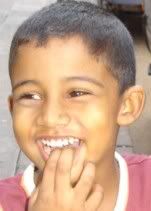 obrigado a tod@s!