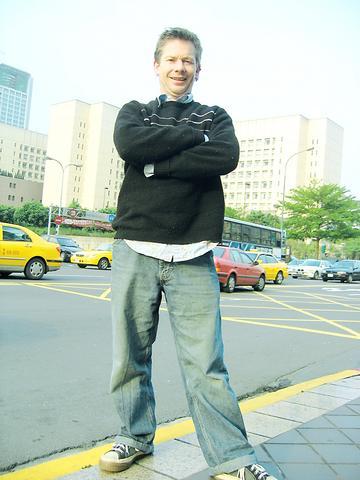 Over the past decade, Ian Wright -- the cheeky English presenter of the hugely popular travel programs, "Globe Trekker" and "Lonely Planet" -- has become one of the most recognizable faces on TV. And nowhere more so than in Taiwan, where his cheeky chic has turned him into one of the region's most unlikely superstars.
When asked how does he feel about his job, he answered:
"I ain't complaining. In fact, I'm the luckiest bastard in the world and it's better than working for a living"