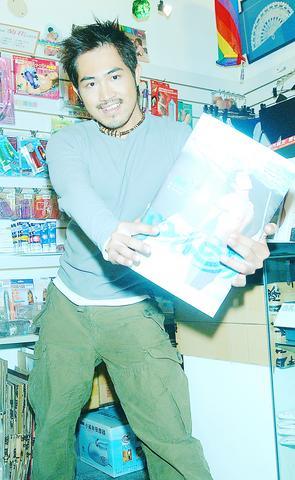 PHOTO: TAIPEI TIMESNN
Sleep with Taiwan's only male porn star for NT$5,000 a pop.
A semana passada, o jornal de Taiwan "China Times Weekly", publicou uma entrevista com A-Hsieno unico "Porn Star" masculino de Taiwan. Depois de lancar um livro de fotografia erotica lanca agora o convite para quem quiser ir para a cama com ele, podera faze-lo, pagando uma quantia de 5000 NT$ ou seja cerca de 122 Euros.
O mais engracado disto tudo, e' que isto nao e' brincadeira!
"More weird sexual candor was in the news this week when the China Times Weekly (時報週刊) dropped a bomb in its recent edition with an interview with A-hsien (阿賢), Taiwan's most famous (because he's Taiwan's only) male porn star. After gaining considerable fame last year with his Taiwan Plumber (台灣水電工) classic, he's gone on to do a naked picture book of himself and most recently has been offering his sexual services for NT$5,000 a pop. Responding to questions about his new job, A-hsien said: "If there's money to make, I might as well earn it," and "I don't do it often because I don't make that much. I have to give a cut to my pimp."