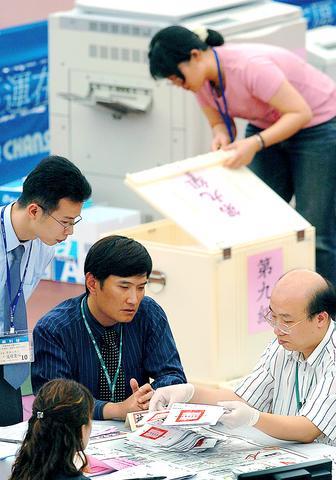 Officials recount ballots from the disputed presidential election yesterday at the Taoyuan Dome in Taoyuan County. The recount is expected to be completed before the presidential inauguration on May 20.
PHOTO: SEAN CHAO, TAIPEI TIMES
Legal representatives from both the DPP and the KMT-PFP alliance watch over the ballot papers in Miaoli County's domed stadium on the second day of the presidential ballot recount.
PHOTO: CHANG HSUN-TUNG, TAIPEI TIMES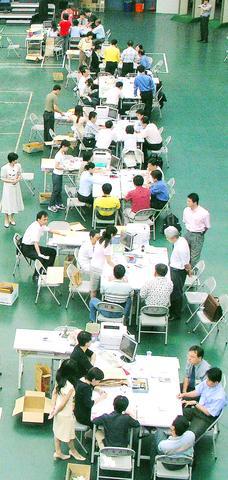 Human error caused 14,300 controversial ballots.
A total of 16 groups of legal representatives from both the blue and the green camps yesterday participate in the presidential ballot recount in Miaoli County's domed stadium.
PHOTO: CHANG HSHSUN-TUNG, TAIPEI TIMES