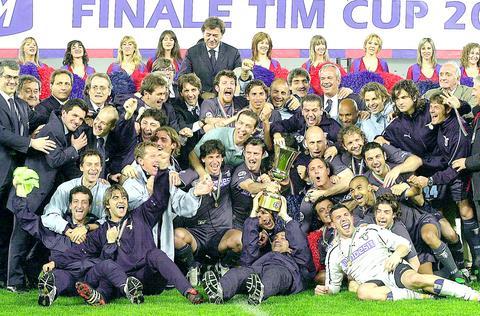 Lazio players and coaches after winning the Italian Cup in Turin, Wednesday, 14 May 2004. Lazio lifted their fourth Italian Cup following a 2-2 draw at Juventus in the second leg.
PHOTO: EPA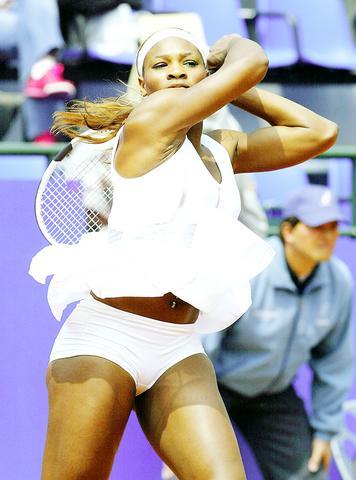 Serena Williams battles Maria Sanchez-Lorenzo at the Italian Masters in Rome, Tuesday, 11 May 2004, Williams won 7-5, 6-3.
PHOTO: AFP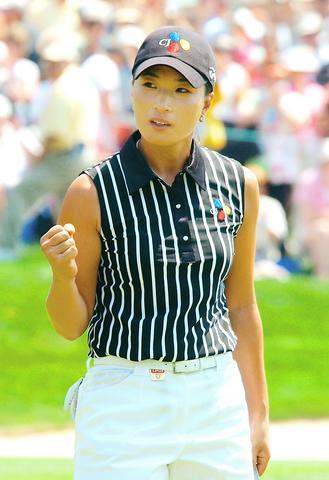 Pak Se-ri of South Korea reacts to her winning putt on the 18th green in Williamsburg on Sunday, 9/05/04..
PHOTO: AP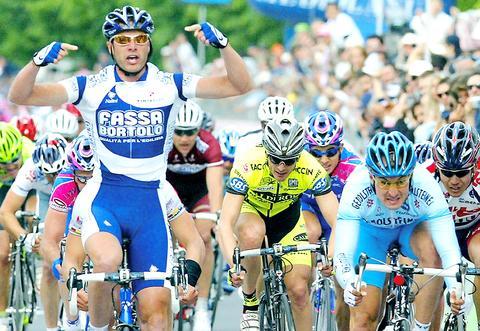 Italian Alessandro Petacchi, left, celebrates after crossing the finish line flanked by German Olaf Pollock, right.
PHOTO: REUTERS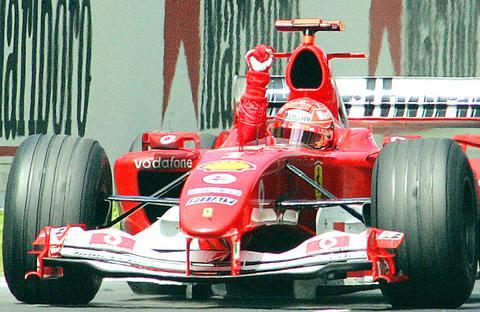 Michael Schumacher of Germany raises his arm as he wins the Spanish Grand Prix at the Montmelo circuit on the outskirts of Barcelona on Sunday, 14/05/04.
PHOTO: AP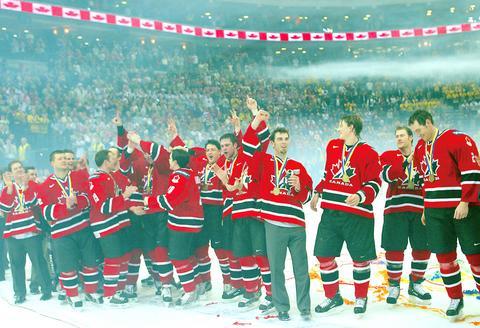 The Canadian ice hockey players wave to spectators after the Canadian national anthem and trophy ceremony of the Ice Hockey World Championship in Prague. Canada defeated Sweden 5-3 in the final to win the championship.
PHOTO: REUTERS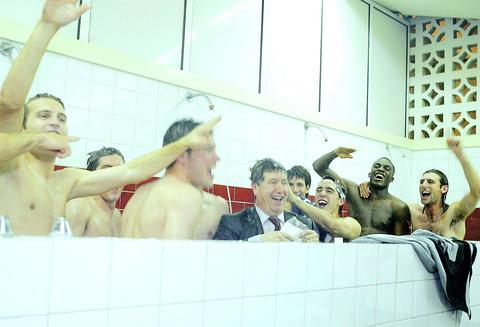 Valencia players celebrate in the showers after winning the Spanish League.
PHOTO: AFP