I know its silly to focus on a specific village when thousand others have suffered the same fate but I am limited and this village is very special to me.
I just wish that all victims are receiving the help they need and soon they can restart their lives put on hold that tragic morning of 26 December.
Two years ago, I met many children from the village Bak Jok, in
Koh Phra Thong Island
also known as Golden Buddha, and their smiles never left my mind since the day I left.
These children irradiated such a wonderful and positive energy that made you forget any problem you may had.
I will never forget that wonderful day I spent at this school, it remains as alive in my memory as theses picture remain visible here.
Today the fate of these children is unknown to me. I just wish that they are all ok and that soon they will be smiling like before.
Meanwhile I want to share their smiles with you and ask you to please help them smile again.
I know that there is no money that will bring the ones who died back to life but with all respect to those, lets focus on those who survived and help them rebuilt their lives as close as they were before.
For sure we can make some of these smiles to happen again!
You can make your contribution here to help Bak Jok and other villages recover from the Tsunami damage.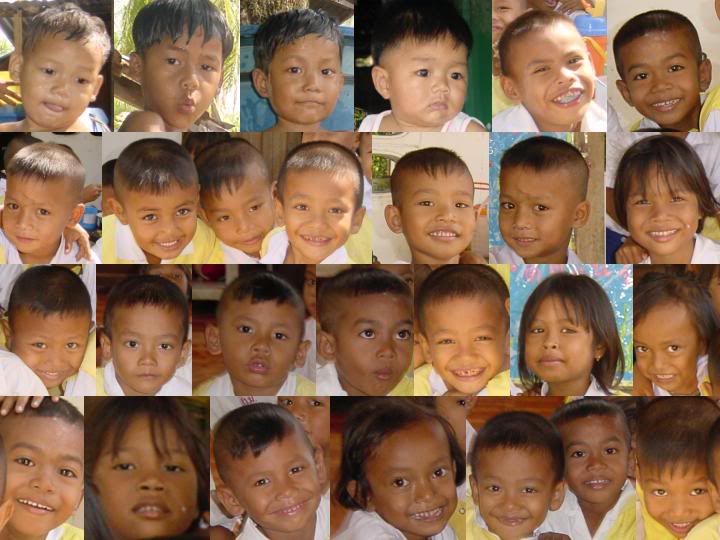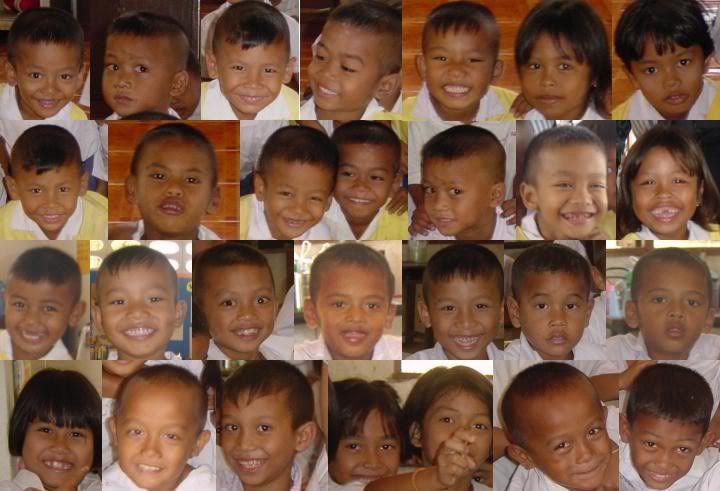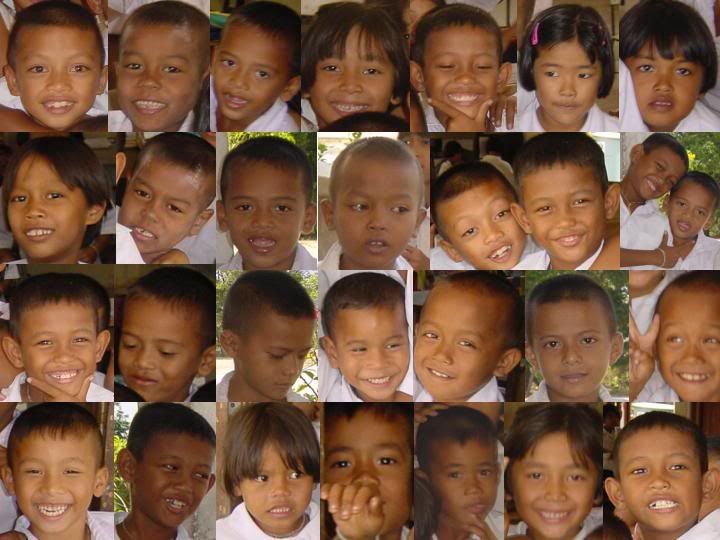 You can read a personal experience
here
here, of what happened that tragic morning in Golden Buddha Island.
If anybody has any news about the villages of Koh Phra Thong Island, I would appreciate if you could update me.
I will be publishing here whatever information I can find or receive about the tsunami victims of Koh Phra Thong Island.