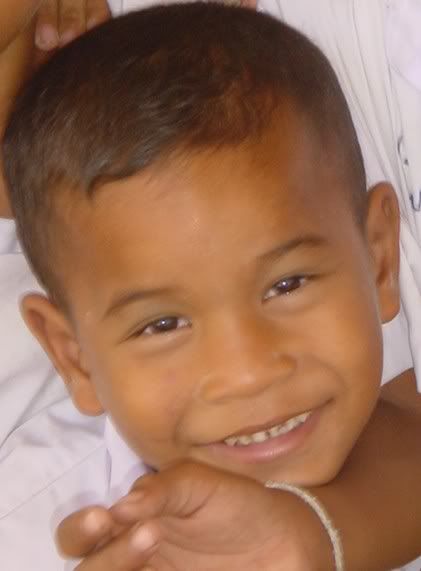 The village of this little boy was distroyed. There is a way to help, please make your contribution here.
The purpose of your donation:
"The Tsunami Relief Fund will provide assistance to tsunami impacted coastal communities on and near Koh Phratong. In doing so, it will emphasize a community-driven process, and cooperate with other parties involved in the relief effort in working toward the long term sustainability of these communities."
The goal of your donation:
"Provide (short and mid-range) assistance to ensure that tsunami victims have access to housing, education, health, and can rebuild their livelihoods."
For more information related to Koh Phra Tong click
here
.
For information related to other affected areas, click
here
.