Em Hong Kong, onde nao ha democracia plena, fazem-se estudos e planeamentos a longo prazo
(Hong Kong 2030 Planning Vision and Strategy
) com visao e inovacao e com a consulta da opiniao publica.
Os estudos dos futuros eventuais projectos visam
o impacto no meio ambiente
, cada vez mais necessario para garantir um desenvolvimento sustentavel do territorio.
Assim, a fase de planeamento do projecto,
West Kowloon Reclamation Planning and Urban Design Study
, teve em consideracao o impacto no meio ambiente e na sociedade, a funcao e a estetica, indo reafirmar Hong Kong com a ja' adequirida imagem de
Cidade do Futuro
, no presente.
West Kowloon
– A New Cultural District for Hong Kong, an icon for culture and leisure.
The core facilities
· Three theatres with at least 2,000, 800 and 400 seats respectively;
· A performance venue with at least 10,000 seats;
· A cluster of four museums at least 75,000 square metres in size;
· An art exhibition centre at least 10,000 square metres in size;
· A water amphitheatre;
· At least four piazzas; and
· A canopy covering at least 55% of the development area.
Depois de um concurso publico, foram 'a final estas 3 Propostas para a urbanizacao do aterro da parte oeste da peninsula de Kowloon em Hong Kong.
Uma delas sera' a vencedora a ser construida em apenas 4 anos, de 2007 a 2011: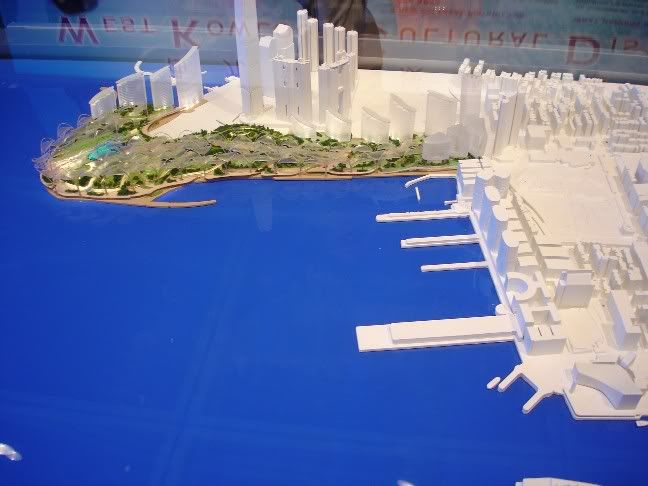 Sunny Development
World City Culture Park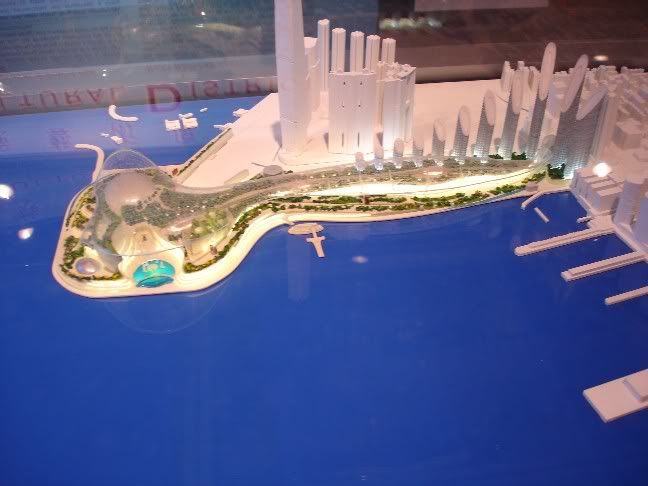 Dynamic Star International
de mais perto:
pormenor do Sunny Development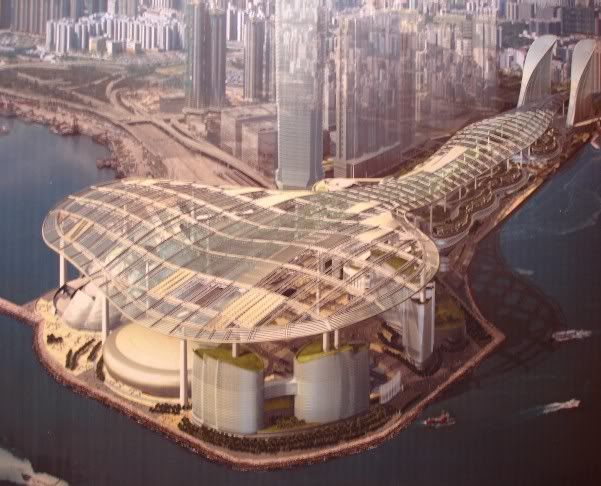 World City Culture Park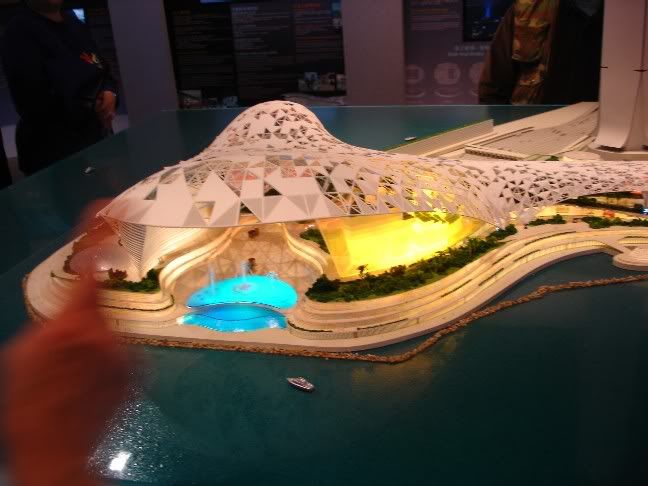 Dynamic Star International