It is unfortunate that people cannot move on and leave the past where it belongs. Nobody should be blamed for the mistakes that their ancestors committed long time ago. The Japanese of the XXI century have no responsibility for what some Japanese of the early XX century, did.
To forgive and respect is the only way to move on in peace and harmony.
Congratulations to Japan for its victory.
Sorry to China, but Portugal lived the same sad moments: loosing a final at home and their reaction was an admirable one.
Sports are about wining and also about knowing how to loose.
All the best for next time!
Keiji Tamada scored in injury time Saturday to seal a 3-1 Asian Cup final victory for defending champion Japan over host China in a tense match overshadowed by nationalistic passions among Chinese and anti-Japanese violence.
Following the match, crowds chanting anti-Japanese insults broke bottles and exchanged kicks and punches with police outside the stadium. At least three men were seen being taken away by officers, but it wasn't clear if anyone was injured.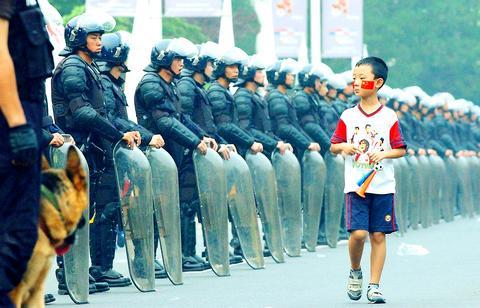 PHOTO: AP
A young Chinese soccer fan walks past a line of riot police on his way to see the Asian Cup final between China and Japan at Workers' Stadium in Beijing, Saturday. After being tied 1-1 in the first half, Japan defeated China 3-1 to win the cup for the third time.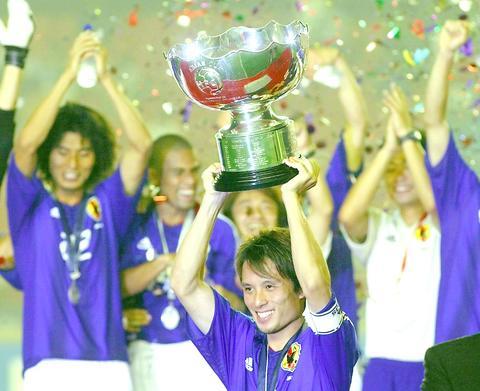 PHOTO: AP
Japanese captain Tsuneyasu Miyamoto holds the Asian Cup as team members celebrate at Workers' Stadium in Beijing, Saturday.