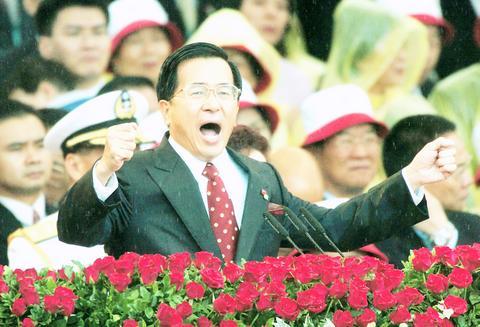 PHOTO: CHIANG YING-YING, TAIPEI TIMES
Enquanto metade de Taiwan protesta contra a tomada de posse do presidente sem se concluir a re-contagem dos votos, a outra metade celebra.
Este e' o penultimo episodio desta serie que fica com o fim em suspense.
Daqui a uns meses quando se concluir a recontagem dos votos, e se os resultados forem anunciados, veremos depois como Taiwan reage, entretanto, back to business as usual.
PHOTO:CAN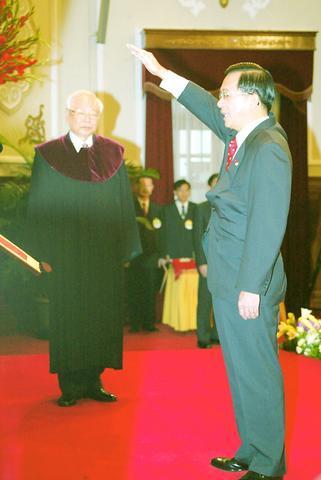 President Chen Shui-bian began his second four-year term yesterday, delivering a speech in which he promised that he wouldn't push for constitutional changes that touch on Taiwan's sovereignty.
President Chen Shui-bian is sworn in while Judicial Yuan President Weng Yueh-sheng looks on at the Presidential Office yesterday.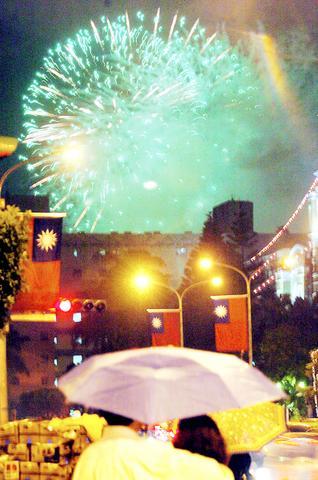 PHOTO: SEAN CHAO, TAIPEI TIMES
Fireworks are set off to celebrate the inauguration.
Parade: members of the armed forces perform.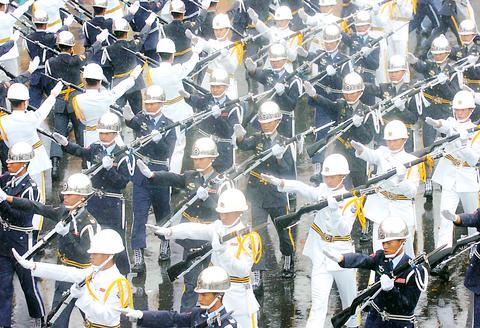 PHOTO: CHANG YING-YING, TAIPEI TIMES